About the Founder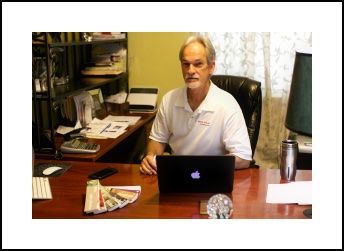 OWNER

Zack Brown, the Owner and Director of Operations for Nailhead Contractors (NHC) is a native Texan and has been in and around the construction industry the majority of his life. He has a long list of satisfied customers (that many times become lifelong friends) that trusted his expertise to satisfy their design and renovation dreams. NHC also has completed projects for many commercial companies in Houston, Texas such as the Rainbow Bread company, Birt Bag company, VA Business Association projects and a long list of commercial apartment management companies, real estate companies and more.

Zack is happily married for 32 years to his wife Wendy who is also the Office Administrator for NHC and they have two grown sons who also work for NHC. Wendy is also over the design team for NHC and helps many of our clients redecorate and redesign their home layout and floor plans. She is excellent in the field of color matching and style techniques. The family has lived in Atascocita, Texas (just outside of Humble/Houston) for fourteen years and are very established in their church and in the community. Zack particularly enjoys woodworking and building custom furniture, even on his days off.

Nailhead Contractors values its reputation for good quality workmanship, experienced craftsmanship, fair and honest pricing and a history of friendships and references built from successful projects completed over the years. If you want a great job completed that will last a lifetime and at a fair price, contact Nailhead today for your free estimate!



EMPLOYEES:

NHC employees and contractors are fully experienced and trained in all phases of construction. Our employees go through a thorough background check upon hire and monitored throughout the year for your safety. We hand pick personnel with a history of good work ethics, a commitment to excellence in their work and the morals to always do the right thing. We treat our personnel as family and their devotion to this company goes beyond a paycheck. They feel that their work reflects the NailHead name and will always produce the best results to proudly say they work for and belong to the best General Contracting company!




Services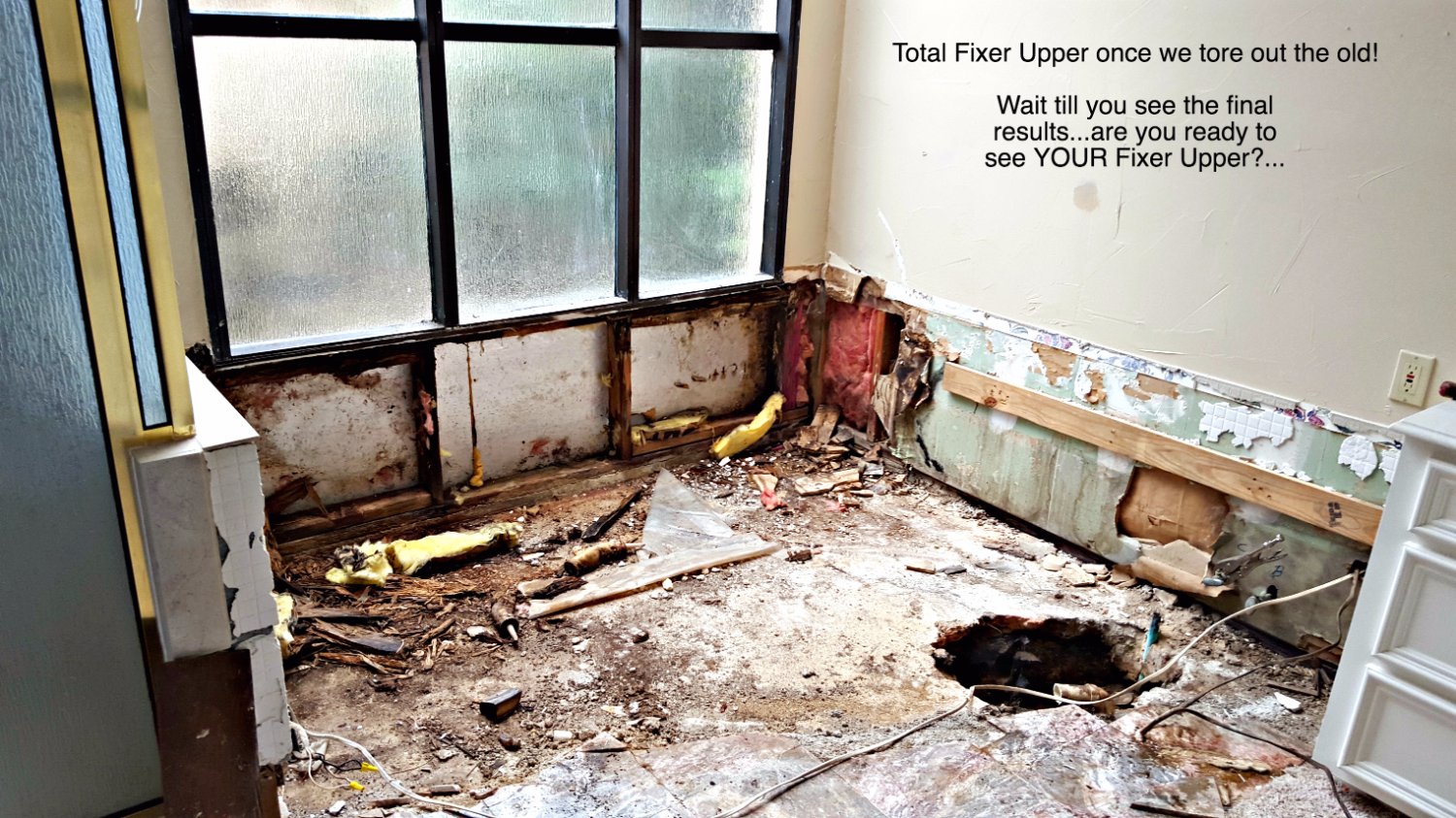 NHC offers services for any remodeling project for residential or commercial. There would be a few exceptions to what NHC offers such as:
Roofing (as a lone project)
Swimming pools (however we do decks that surround pools, yes)
Air Conditioning and Heating (as a lone project, but included in a remodel, Yes we do!)
Plumbing (as a lone project however any plumbing involved in our remodels of kitchens and baths, Yes we do!).
NHC SERVICES INCLUDE:
Interior/Exterior Painting - Brush, Roll and Spray

Kitchen and Bath Remodeling

Decks and Porches

Fencing and Gates

Sheetrock Repair, New Sheetrock, and Texture

Trim and Finish work for Renovations

Door and Window Installations

Pressure Washing - Siding, Brick, Driveways etc.

Any New Construction Commercial or Residential
NHC Remodeling is fully insured for your protection!


Estimates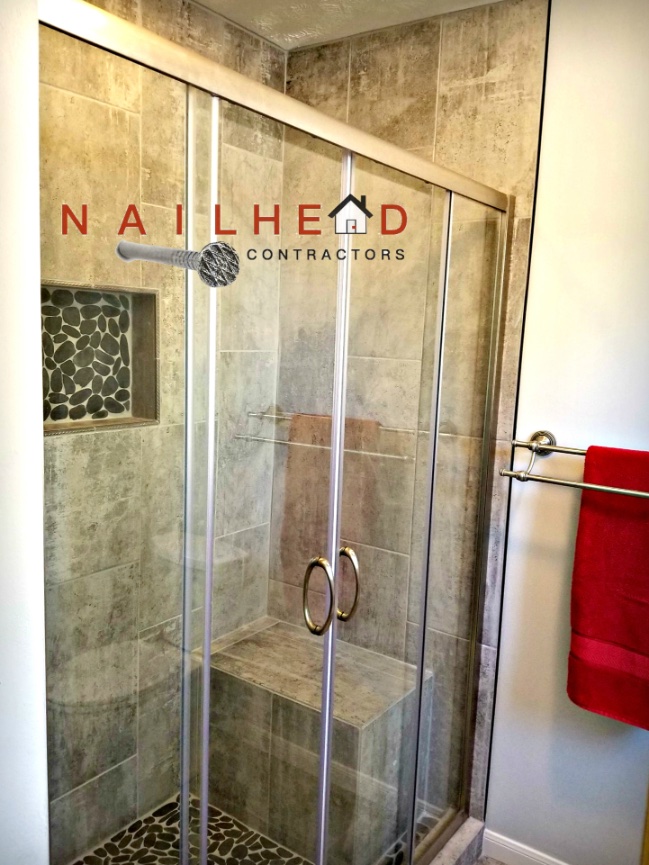 Estimates

Our verbal estimates are free within 20 miles of 77346 zip code. Outside of this area, we charge $50 to $250 travel fee depending on the area we are traveling to. We visit your home or business, make a list of items on your project list, material choices if you have them already, your budget and time frame needed. We will take snapshots of all areas we are estimating. We may also need to take a video of the project area should it be more detailed. If the project is simple with material choices and pricing are already known, we can give you a verbal estimate within minutes, hours or maybe a day or two. If it's a more detailed project, it may take a little more time but you will receive your 'free verbal' estimate typically within two hours to three days after the first visit.

CANCELLATIONS once scheduled:

NHC reserves the right to charge a cancellation fee from $25 to $2000+ (depending on job/scope of work) if the client does not offer at least a 48-hour cancellation notice for 'handyman' size jobs and minimum 5 days notice for larger remodels and renovations. The fee range depends on the size of the job and loss to NHC for other lost jobs due to the scheduling of said canceled job. Cancellation will be taken from down payment or if no down payment was rendered, will be charged to the client via email, text, verbally or regular mail, and due immediately.

***ALL CANCELLATIONS MUST BE VIA EMAIL OR TEXT "AS WELL AS" VERBAL TO NHC***

Proposals

Should you decide you like our FREE VERBAL estimate and decide to go with NHC for your project, we then will create a contract for you on our computer-generated form. This will be a more cost clear proposal and will be detailed and explained in full at our second meeting with you at the project site for referencing line items and explaining why and how we do the work. NailHead Contractors does not deliver form proposals via email or text but only in a second in-person meeting.

NHC also offers professional generated estimates on paper for a fee (depending on your location and scope of work to be done) ranging from $125 to $1200 (for many commercial projects) and that fee must be paid upfront, and should you decide then to use NHC, (only for residential estimates), we deduct that amount out of the final payment for completed project.

FOR RESIDENTIAL MAJOR RENOVATIONS (including investment flips): NHC CHARGES $250 MINIMUM FOR the FIRST QUOTE DEPENDING ON SIZE OF PROJECT AND PHASES TO BE DONE. Any revisions to quote once estimating has begun, will be an additional fee per revision. Additional necessary trips to the project site due to revisions are also additional fees. Extensive bidding and modifications for the same project will incur additional estimated costs.to cover costs to NHC for time, trips, and administrative submissions required to the client.

NHC prefers to do all potential client visits for estimates during the week (preferably Monday-Tuesday) however we understand schedules and work hours sometimes do not permit this, so we will work with you for a weekend appointment if necessary.


Discounts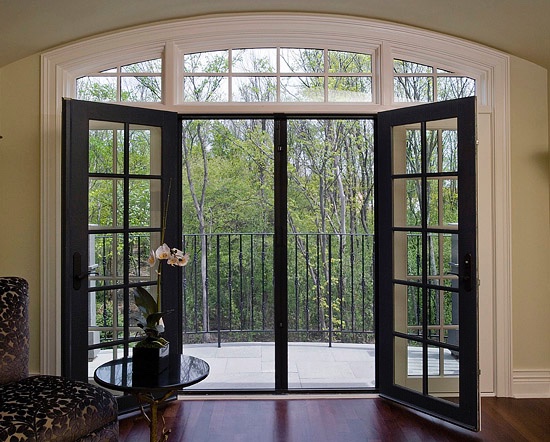 NHC Remodeling offers discounts for various service occupations. We appreciate our men and women in service to our country therefore because everyday they put their lives on the line so we can have our freedoms and work and own a business, the least we can do is to offer our services at a reduced rate to show our appreciation. The same applies to all service industries because being in service to the public to better our society makes a better world for all of us. Most of the below services don't have the luxury of and aren't blessed with high salaries that some are, so if we can lighten their load to make their home more beautiful, that is our gift back to them.
NHC discounts:
Disabled
Police and Firefighters
Military-Service Men and Women (actively serving)
Veterans
Churches & Ministries
Ask for details about our annual and seasonal specials on Exterior Painting and Outdoor Kitchens, Decks, Patios and more!

Note: NHC gives discounts on estimates based on amount of work to be performed or phases of work in order to give our clients the best possible overall price for their project. Once estimate is accepted and agreement signed, NHC offers a 24 hour cancellation allowance without penalty. Should client cancel after the 24 hours, NHC will return all monies paid to NHC minus a 10% fee for job loss and administrative time invested into commitment for proposal, time spent calculating, scheduling crews and contractors, rearranging other jobs or losing other jobs due to scheduling the cancelling client's job.


Hours of Operation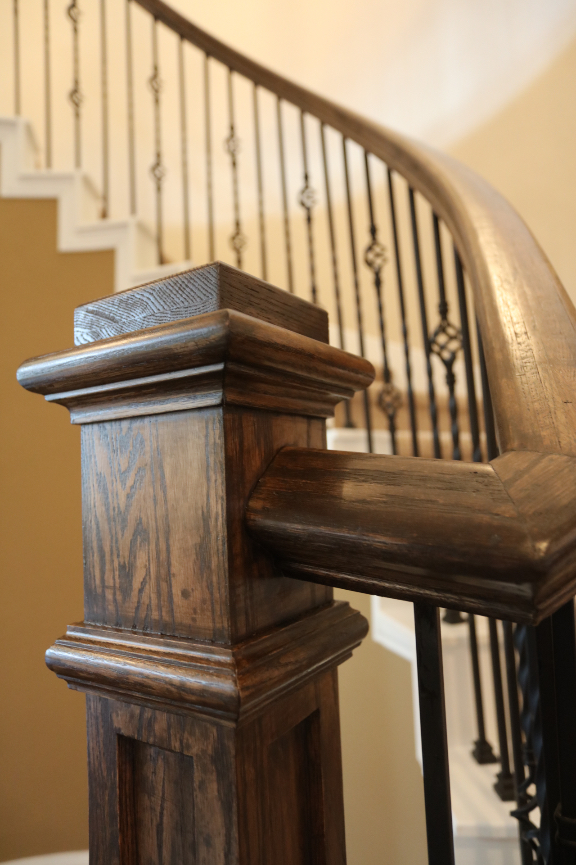 NHC Remodeling office is typically open Monday through Friday 9:00 a.m. to 5:30 p.m. however these hours may change periodically throughout the month. After hours calls will be referred to a voicemail however we do check our voicemails and emails on the weekends for urgent requests or needs.

NHC also works some weekends to meet deadlines due to delay from weather or client specific needs.

We operate under flexibility to accommodate our client's schedule. NHC is a Monday - Friday 8:30 A.M. to 5:30 P.M. business but things happen, deadlines must be met and our scheduled completion date is as important to us as it is to our clients therefore, NHC will often work beyond those hours and days to meet a time frame expected at client's convenience.


Testimonials

Remodeling Tips

Blog

Pinterest Ideas!